We are proud to unveil our 10 Years! Geocoin. The coin features our 10 Year design on one side and a tribute to the first cache placed in British Columbia on the other. There is only one version available for purchase, in a beautiful antique silver finish. They are available for $13.00 each or $25.00 for two, plus shipping. There are limited numbers of these coins and they are now available for preorder. They are in production and should be ready to ship in early January.
UPDATE Due to quality control problems at the factory, we rejected our coin order and requested it to be redone. Some imperfections were minor (a small dent on the side of the coin), some were totally unacceptable. The proof coins we received did not have any of these imperfections. The same tracking numbers will be used on the replacement coins.
Through this happy accident we will offer a 2nd coin with the same tracking number for only $5.00. This will allow a purchaser to keep one in their collection, and send the "proxy" coin out to the world. We will only release coins with minor imperfections, the rest will be destroyed.
The good news is that anyone who preordered the coins will have the proxy coin included free with their order.
We have also added the 2014 pathtag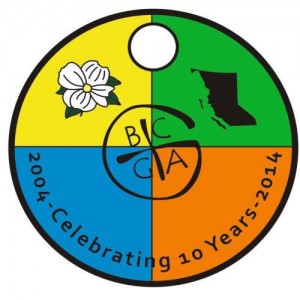 low to the order form.
Order yours today! Fill out the 2014 Geocoin Order Form then save and submit via email to [email protected] Payment can be made by cheque via mail, or to our paypal account [email protected]