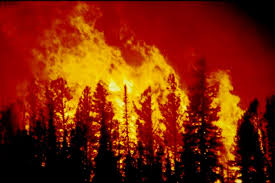 This is shaping up to be one of the worst wildfire seasons on record in BC
It is hardly news that it is very dry outside and it will only get drier.  In the Lower Mainland, several parks have been officially closed to the public.  No doubt more will be closed as the summer progresses.  We are asking for geocachers to do the following:
1. If you own a cache in a park that is closed due to fire danger – please disable it until the park reopens to keep people from breaking the rules to go into the park to find it.
2. DO NOT under ANY circumstance geocache in a closed park!
As geocachers we should take a leadership role in this.  Most geocachers feel they are stewards of our wild places. Let's do our part to help keep our forests safe.  If you are a smoker – the only thing that will fully extinguish your cigarette is to drop it in a container of water and leave it there.
The fall will arrive and in the rainy season we will be complaining about caching in the wet forests. Please help make sure the forests are still there for us to complain.