The BCGA is launching a line of clothing with the BCGA logo on it. Each purchase brings more funds into the BCGA and with more funds we can support our mission statement further.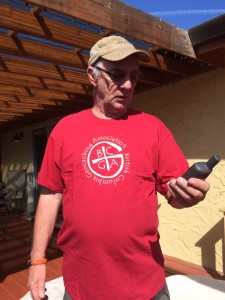 Here's Mudrock1 modelling a t shirt – and it looks like he's ready to geocache!
At BCGA.wordans.ca you will find t shirts, polo shirts and hoodies. All products are printed on demand and shipped from within Canada,
Thanks for your support!