This year the BCGA is holding its campout at Cultus Lake Provincial Park, from June 9th to 11th.
Join us for a weekend of camping and fun activities at Cultus Lake Provincial Park. Just an hour and a half drive away from Vancouver, visitors will find four campgrounds, a large day-use area for picnicking and boating, and ample opportunity for fishing, water skiing, wind surfing and hiking and of course Geocaching.
As one of the most popular destination areas in the Lower Mainland, Cultus Lake Provincial Park is characterized by a large, warm freshwater lake and scenic forest-clad mountains. The park is almost evenly divided between the northwest and southeast sides of Cultus Lake. The northwest portion is mostly undeveloped with the visitor-oriented facilities confined to the southeast portion.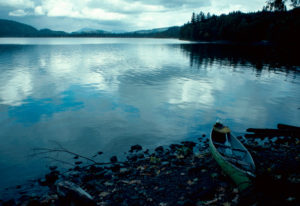 A limited number of RV sites and tenting spots have been reserved for the BCGA campout on the Westside Group Campground – a map to the campground can be found here. For details on how to book, keep reading to the bottom of the page!
As part of the weekend, we are also holding our AGM. There are two event pages for you to mark your "will attends":
GC73J0W                    2017 BCGA Campout
GC73GW0                   2017  BCGA AGM
Optional Activities:
Potluck dinner – Friday evening
Pancake breakfast – Saturday morning
BCGA AGM – open to non-campers, will be posted as a separate event
Saturday Night BBQ
Door Prizes
Canoeing/fishing on the lake
Group campfires
What can you do to help?
If you will be camping on Friday night, bring something to eat to the potluck!
If you would like to volunteer to help with any of the weekend's activities, email Kathleen at

[email protected]

.
Car pooling is strongly encouraged as there is limited parking on site. Closest parking outside the group site is about 2km away.
No boat trailers are permitted at this site. You can boat to the site, but there are no dock facilities. Canoes or Kayaks can be pulled up on shore. The BCGA is not responsible for any activities you choose to do in the lake.
Booking your spot
We have booked a group campsite, but spaces are limited. To book your space, fill in this form, or email Mad at [email protected].
And the cost?
Camping for BCGA Members is $30 for 1 night, and $50 for 2 nights.
Non-members rates are $40 for 1 night and $70 for 2 nights.
More than 2 people to a sleeping unit will incur overnight head cost, and $5 per extra for dinner Saturday night.
$5 for dinner for non-members and folks staying in individual campsites