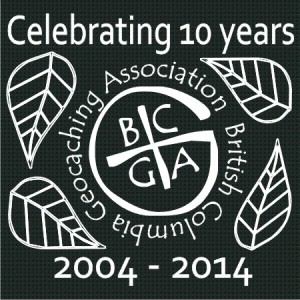 The BC Geocaching Association was formed in 2004 to provide a place for the geocachers of BC to connect with each other and share information about geocaching in our province.
What Does the BC Geocaching Association Do?
Our purpose is "to be the portal for geocaching in the province of BC".
Besides operating our website we work with regional organizations to support and operate training programs for local geocachers and we have run Geo You Training Days for 3 areas of the province.
We have partnered with BC Parks to provide several popular geocaching programs.
We work with land managers and the volunteer reviewers to resolve issues surrounding geocaching in the province. We keep geocachers informed with links to policies for specific areas of BC.
We own a class set of 10 GPS units that are available for loan to groups within BC. These are available without cost but the borrowers are responsible for shipping costs and batteries for the units. They can be booked through [email protected]
We have run geocaching related contests province wide to encourage people to place excellent creative caches for all geocachers to enjoy.
We create our own geocoins to help fund our activities as well as for use as prizes for different functions.
Become a Member of the Society
The BC Geocaching Association represents geocachers in the province of BC. We are a non-profit Society registered in the province of BC. We have a volunteer Board of Directors guided by our bylaws to manage the affairs of the Society.
To make sure your voice is heard, please consider becoming a member of the Society. Membership is free and available to residents of BC. It offers some special perks as well as the opportunity to annually vote for the Directors who you feel will best represent you.